DC Metro
MSCC Local chapters connect you where you live, in you are in the greater Washington, DC Metro region we have a thriving chapter for you.
MSCC Local in the DC Metro

MSCC Local in the greater Washington, DC region is our largest and most active chapter. Join this chapter to meet other military spouse business owners and to plug into the thriving local community. Follow our local Facebook group here.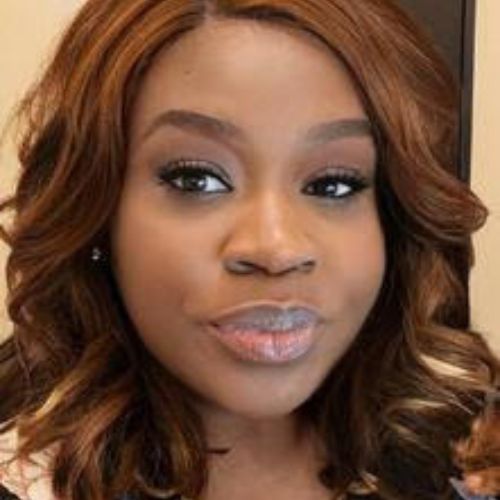 Dr. Grace Elebute
Chapter Co-Lead: Grace Elebute is a veterand and military spouse who is founder and CEO of The JAE Initiative. She is a master trainer, senior professional HR manager, financial manager, knowledge management specialist, organizational development manager and Certified Lean Six Sigma Master Black Belt. Effective at translating organizational change management strategies and plans into high quality deliverables, supported by measurements and tracking deliverables.
Human Capital Manager and Expert with more than two decades of experience in HR, Finance, Business Transformation and Organizational Effectiveness.
Global Goodwill Ambassador, Humanitarian, Advocate & Activist, specifically for racial equality & justice, women's rights and children's protection.
Anna Patterson
Chapter Co-Lead
:
Anna is a military spouse, loving wife, and mom of one daughter and two dogs. She was born and raised in Richmond, VA and attended The University of Texas at Austin where she received a Bachelor of Music. There, she also met her husband. They have lived in 9 places in 12 years. She has been active in the submarine spouse community by coordinating social events and fundraisers for the sub community.
Early in her military spouse journey, she performed flute and piccolo with professional ensembles, was a finalist in national level competitions, and had her own flute studio. She then expanded her teaching by receiving a Master of Arts in Teaching and taught elementary school. When she found out they were moving across the country and her teaching certifications did not have reciprocity, Anna pivoted to project management and obtained project management certification. Currently, she is a data project manager and functions as a team leader for a marketing agency that works with nonprofit organizations. She has always been an advocate for military spouses and wants them to thrive in their entrepreneurial journeys.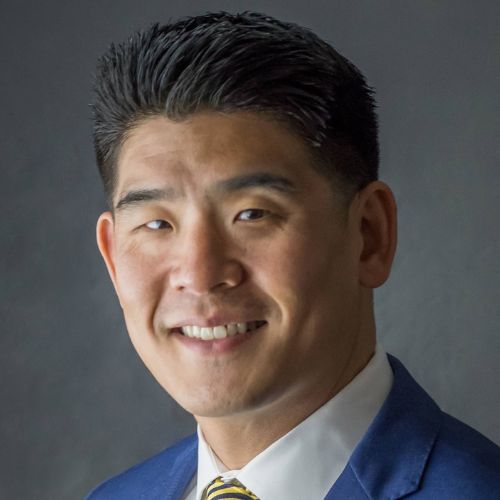 Young Park
Chapter Co-Lead
:
Young Park is a Vice President, Senior Advisor with King Tide Advisors currently residing in the Washington D.C Metro Area. Young brings over 20
years of experience in the financial services industry, with expertise in broad levels of risk management and Wealth Managment. His past experience
includes principal owner and agent for the Young Park, CPCU State Farm agency in Honolulu, HI.
Prior to joining King Tide Advisors, he was a top performing Relationship Manager where he managed over $45 million in client/household assets. As a military spouse of over 12 years, Young possesses strengths and expertise in working with family transition planning (i.e. military retirement, surviving
spouse, divorce, etc) and goal based retirement strategies. Young also provides expertise in the area of Life insurance needs and Long term care
risk/solutions. Young believes in delivering the right wealth management solutions to help clients realize their personal objectives and aspirations.
King Tide Advisors is a Fee Only – Fiduciary Standard firm, and is Independently owned. They have been approved to be part of the Fee-Only Network (feeonlynetwork.com) as well as the NAPFA organization (napfa.org).
Young holds a Bachelor's degree in Business Marketing and Management from Ursinus College, as well the CPCU designation. He is also going through the CFP designation process with expected completion date of March 2024. He is bilingual in Korean and the former treasurer of the 101st Airborne Division (Air Assault) HHB Family Readiness Group.
Your gift keeps on giving.
Drive Economic Prosperity
When you donate to the Military Spouse Chamber of Commerce, you are directly bolstering our economy through positively impacting military spouse business owners. Typically, a Chamber of Commerce is funded by membership fees ranging from hundreds to thousands of dollars per member.
Support the Homefront
Military spouses hold down the fort while the service member secures our freedom. When troops worry about paying the bills, it impacts battle readiness, retention of military talent, and our national security. Military spouses who maintain careers through entrepreneurship financially contribute to the household and directly impact the well being of our service members.
Remove the Barrier
Our military spouses already sacrifice enough in support of the military lifestyle, including lost income from high levels of unemployment and underemployment. We want to remove all financial barriers for milspouses. Your gift helps military spouses access tools and resources for free to confidently start and grow their businessess.
Enable Advocacy
We are proudly the voice of military spouse owned businesses all over the globe. Our team and members are subject matter experts on unique issues faced by military spouses to advise on policy and legislation for military spouse owned enterprises.
The Military Spouse Chamber of Commerce Foundation is a 501(c)(3) nonprofit, and your gift means we can better serve military spouse owned businesses.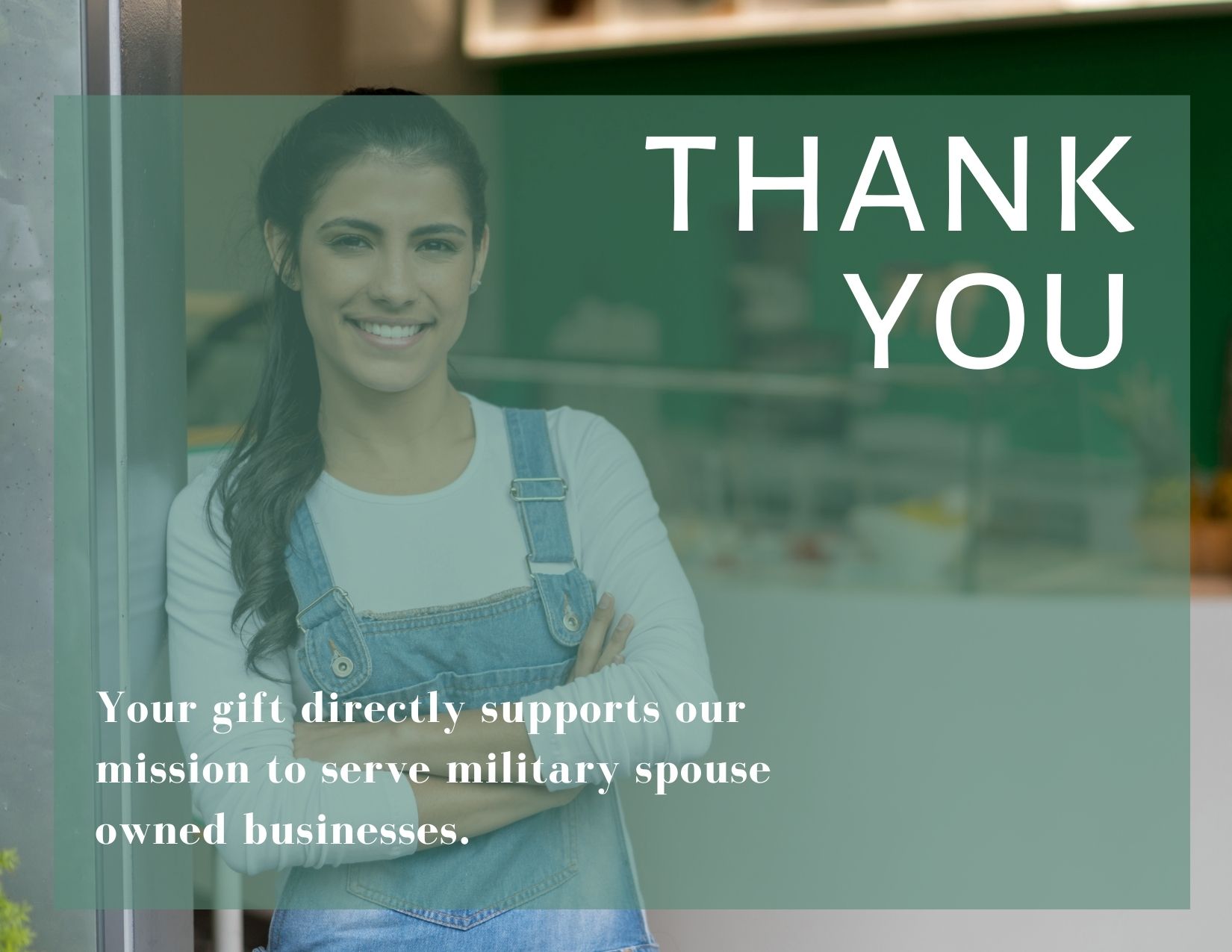 Why Support Military Spouses?
Lost Income Compounds Over Time
Military spouses faced a staggering 24% unemployment rate prior to the global pandemic. When military spouses are employed, they earn on average $12,000 less per year than their civilian counterparts despite having higher levels of college education. Your gift will remove a financial barrier to military spouses who want to pursue entrepreneurship as a sustainable career path.
Many Milspouses Thrive in Entrepreneurship
When military spouses enter the world of entrepreneurship, it provides income, flexibility, and a career that moves with them all over the world. In a 2020 survey with over 2,000 respondents conducted by The Rosie Network, over 50% of military spouse business owners report earning six-figure+ incomes.