Phoenix Region
MSCC Local chapters connect you where you live, in you are in the greater Phoenix region of Arizona, check out our chapter and meet others within the community.
MSCC Local in the Phoenix region of Arizona is located in a region of the state that touts a veteran-centric culture and serveral local military installations. Join this chapter to meet other military spouse business owners and to plug into the thriving local community. Follow our local Facebook group here.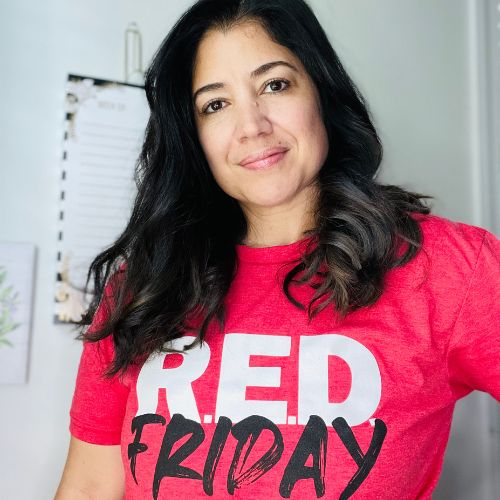 Melissa Green
Phoenix Regional Chapter Lead: Melissa Green is a dynamic and accomplished Navy Veteran, Military Spouse, and Entrepreneur who is dedicated to making a positive impact on the world around her. With a deep passion for creating change in her community, Melissa has built a successful career as the Founder and CEO of Badass Coffee Causes, which encompasses Southern, Sweet & Sassy Coffee, and Rise Above Coffee. Through her companies, Melissa is committed to supporting non-profit organizations that serve Military Families and LGBTQ+ communities, providing vital resources and support to those who need it most.
In addition to her work with Badass Coffee Causes, Melissa is a talented Talent Manager with a proven track record of success in connecting job seekers with the opportunities they need to thrive. Her dedication to helping others has led her to become an active member of the Military Spouse Chamber of Commerce, where she currently heads the Phoenix chapter.
Melissa's passion for the Military Community extends beyond her professional endeavors. As a proud Navy Veteran and spouse of a USN Retiree, she understands the unique challenges faced by Military Families and is dedicated to making a positive difference in their lives. In her free time, Melissa enjoys reading, playing music, and indulging in her love of Asian Subtitled Romance Dramas. She is also a passionate animal lover and dotes on her beloved dog and cat.
Melissa's accomplishments and dedication to her community have earned her recognition as a respected leader and advocate. Her vision, drive, and commitment to excellence make her a force to be reckoned with, and she continues to inspire others to make a positive impact in their own communities.
Your gift keeps on giving.
Drive Economic Prosperity
When you donate to the Military Spouse Chamber of Commerce, you are directly bolstering our economy through positively impacting military spouse business owners. Typically, a Chamber of Commerce is funded by membership fees ranging from hundreds to thousands of dollars per member.
Support the Homefront
Military spouses hold down the fort while the service member secures our freedom. When troops worry about paying the bills, it impacts battle readiness, retention of military talent, and our national security. Military spouses who maintain careers through entrepreneurship financially contribute to the household and directly impact the well being of our service members.
Remove the Barrier
Our military spouses already sacrifice enough in support of the military lifestyle, including lost income from high levels of unemployment and underemployment. We want to remove all financial barriers for milspouses. Your gift helps military spouses access tools and resources for free to confidently start and grow their businessess.
Enable Advocacy
We are proudly the voice of military spouse owned businesses all over the globe. Our team and members are subject matter experts on unique issues faced by military spouses to advise on policy and legislation for military spouse owned enterprises.
The Military Spouse Chamber of Commerce Foundation is a 501(c)(3) nonprofit, and your gift means we can better serve military spouse owned businesses.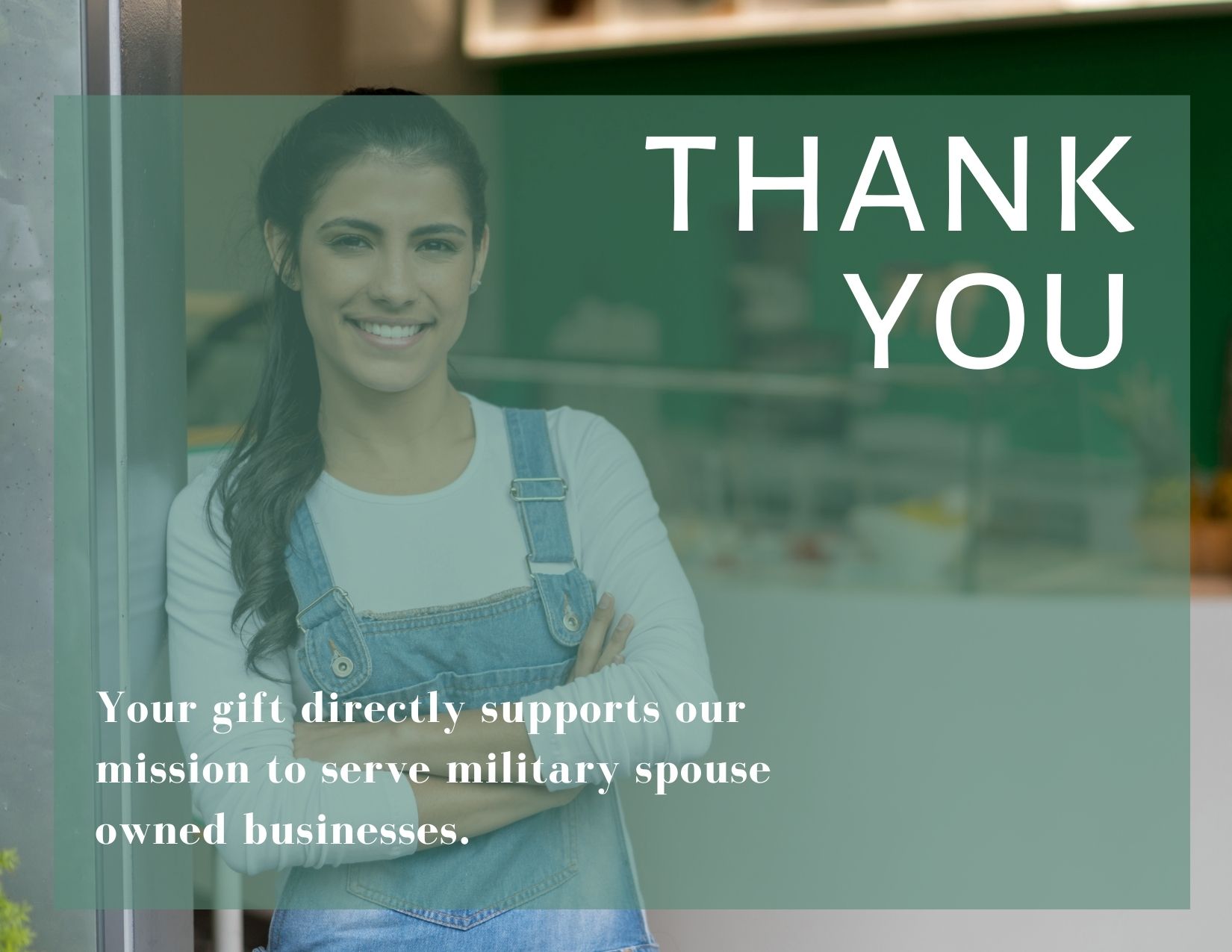 Why Support Military Spouses?
Lost Income Compounds Over Time
Military spouses faced a staggering 24% unemployment rate prior to the global pandemic. When military spouses are employed, they earn on average $12,000 less per year than their civilian counterparts despite having higher levels of college education. Your gift will remove a financial barrier to military spouses who want to pursue entrepreneurship as a sustainable career path.
Many Milspouses Thrive in Entrepreneurship
When military spouses enter the world of entrepreneurship, it provides income, flexibility, and a career that moves with them all over the world. In a 2020 survey with over 2,000 respondents conducted by The Rosie Network, over 50% of military spouse business owners report earning six-figure+ incomes.