Fort Liberty
MSCC Local chapters connect you where you live. If you are in the Fort Liberty, North Carolina area, check out our chapter and meet others within the community.
MSCC Local at Fort Liberty

MSCC Local in the Fort Liberty, NC area is super sized military installation. Military spouses formed a chapter to provide much needed networking and resources within this community. Join this chapter to meet other military spouse business owners and to plug into the thriving local community. Follow our local Facebook group here.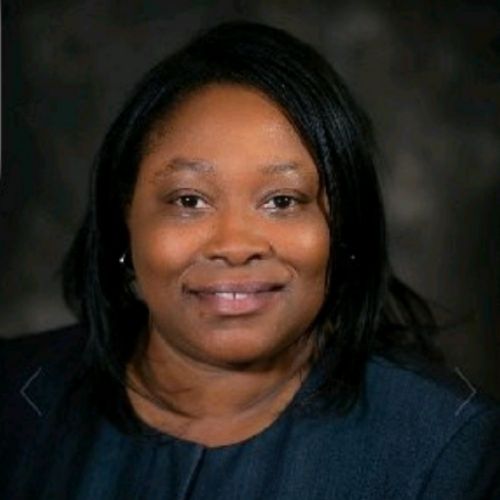 Sheri Abraham
Fort Liberty Chapter Lead: Mrs. Sheri Abraham is the Chief Executive Officer at Extended Hands Assisted Living & Home Care LLC, a non-medical homecare agency based in Clayton, NC, and servicing several of the surrounding counties. Mrs. Abraham's leadership is positively impactful; she is currently leading a team focused on process improvement by directly impacting the training and education of her employees to ensure their customers are getting the best service.

Mrs. Abraham is a native of New York. Prior to her current position, Mrs. Abraham worked for the Department of Veteran Health Administration in Fayetteville, NC, as the Administrative Officer of Primary Care, servicing over 96,000 veterans. She has over 15 years of government experience and 20+ years as a military spouse. She has over 10 years of professional experience in leadership, healthcare processes, procurement, system development, the Health Insurance Portability and Accountability Act (HIPAA), client services, and project management.  

She has accomplished measurable results while leading teams of at least 126 employees in a dynamic, fast-paced environment. Mrs. Abraham possesses a comprehensive background in data records, report procedures, process improvement, and scheduling derived from conducting domestic and global operations. She maintains an active DoD Secret Security Clearance.
She received her MBA in Healthcare Administration from Liberty University. She received her BA in Business Information Systems with a minor in Business Administration from Ashford University. Mrs. Abraham developed a strong sense of devotion for the healthcare system 27 years ago as a beneficiary of services and an employee with the DOA. This experience gave her a deep appreciation for effective care and a passion for how healthcare is administered.
She is honored to serve all and is especially honored to care for those on active duty, veterans, and their families while being able to improve their quality of life. Her mission is to continue to do her part and encourage others to work towards improving health care for those who have sacrificed so much for us. Her mantra is to extend a hand to those in need and provide the care that no one else provides.
Mrs. Abraham has received her Green Belt and FAC-PM Level Certification. She is an active member of the Augusta Maine Toastmasters, the Portland Maine Project Management Institute, the American College of Healthcare Executives, the Military Spouse Chamber of Commerce, and the Clayton Chamber of Commerce.
Your gift keeps on giving.
Drive Economic Prosperity
When you donate to the Military Spouse Chamber of Commerce, you are directly bolstering our economy through positively impacting military spouse business owners. Typically, a Chamber of Commerce is funded by membership fees ranging from hundreds to thousands of dollars per member.
Support the Homefront
Military spouses hold down the fort while the service member secures our freedom. When troops worry about paying the bills, it impacts battle readiness, retention of military talent, and our national security. Military spouses who maintain careers through entrepreneurship financially contribute to the household and directly impact the well being of our service members.
Remove the Barrier
Our military spouses already sacrifice enough in support of the military lifestyle, including lost income from high levels of unemployment and underemployment. We want to remove all financial barriers for milspouses. Your gift helps military spouses access tools and resources for free to confidently start and grow their businessess.
Enable Advocacy
We are proudly the voice of military spouse owned businesses all over the globe. Our team and members are subject matter experts on unique issues faced by military spouses to advise on policy and legislation for military spouse owned enterprises.
The Military Spouse Chamber of Commerce Foundation is a 501(c)(3) nonprofit, and your gift means we can better serve military spouse owned businesses.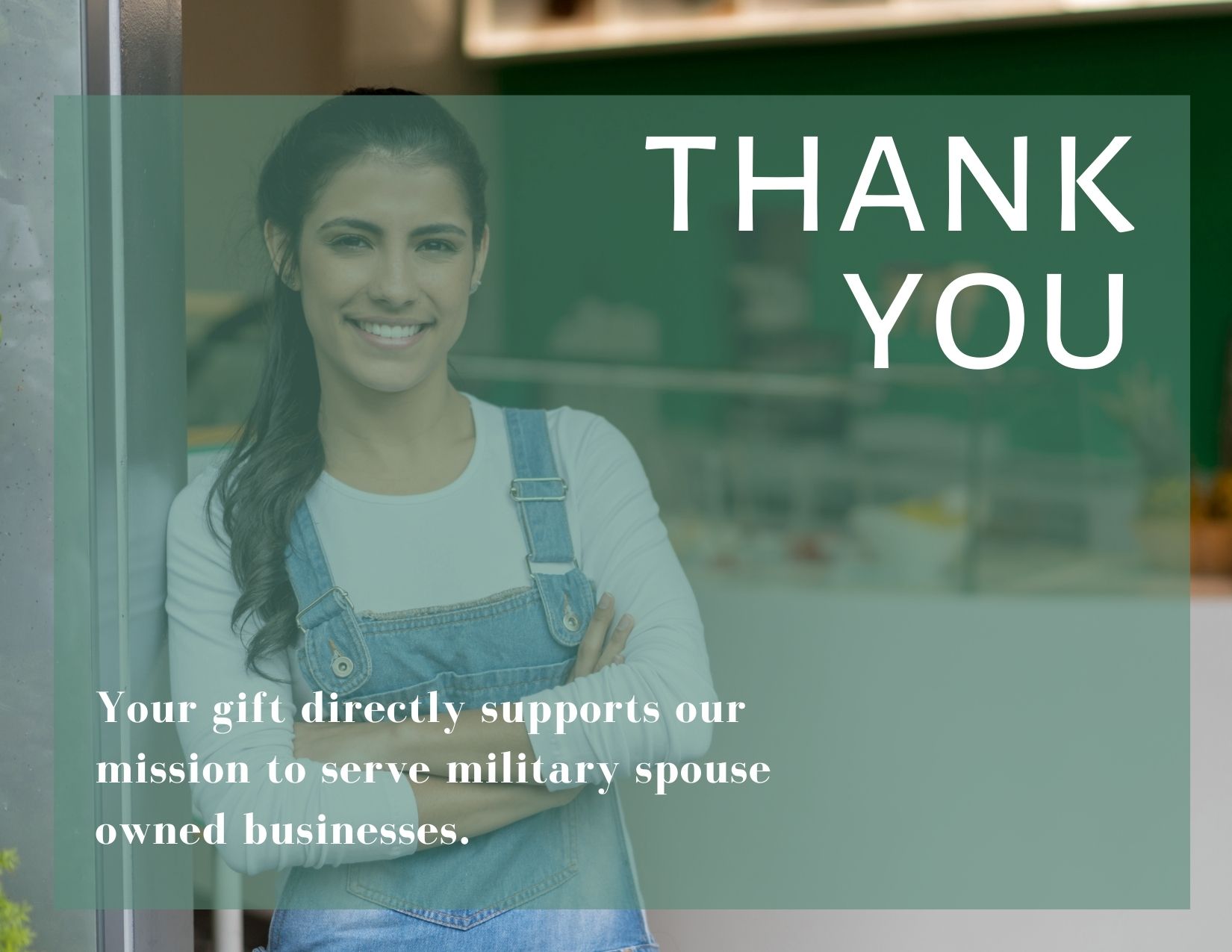 Why Support Military Spouses?
Lost Income Compounds Over Time
Military spouses faced a staggering 24% unemployment rate prior to the global pandemic. When military spouses are employed, they earn on average $12,000 less per year than their civilian counterparts despite having higher levels of college education. Your gift will remove a financial barrier to military spouses who want to pursue entrepreneurship as a sustainable career path.
Many Milspouses Thrive in Entrepreneurship
When military spouses enter the world of entrepreneurship, it provides income, flexibility, and a career that moves with them all over the world. In a 2020 survey with over 2,000 respondents conducted by The Rosie Network, over 50% of military spouse business owners report earning six-figure+ incomes.