Employee Benefits
Best in class employee benefits backed by two of the largest insurance companies, Chubb & Assurity.
Employee Benefits for You & Your Employees
A perk of your MSCC membership is exclusive access to our employee benefit program. We cater to all members including individual entrepreneurs, and employer groups of 2+ W-2 employees .
Two or More W-2 Employees
Lower Costs
Save money on your group health plan. Fully Insured, Level Funded and Self Funded solutions. 
Full Service Firm
A full service employee benefit firm at your disposal.  Employee Benefit handbook, proper management, employee communication and more.
A Better Team
Recruit and retain top talent by offering your employees benefits they can get now, and keep forever. Our benefits are portable. 
Choice of Products
Your team gets executive benefits to include: Long Term Care, Critical Illness, and more. Talk to our team to discover the suite of products available.
The Individual or Entrepreneur
Group Buying Power
As a member of the Chamber you have access to benefits with group underwriting power — think COSTCO and bulk purchasing power!
Return of Premium
We offer Life Insurance with return of premium, meaning you get your money back if you don't use it.
Critical Illness & Major Medical
Get Critical Illness in $30,000 – $70,000 lum-sum, tax free cash payment in your pocket upon a diagnosis of an approved illnesses such as cancer.
Experts on the Ready
Through your MSCC membership, you have access to expert insurance guidance to answer all your questions.
Schedule Your 15 Minute Consult!
Save Money.   Save Time.   Be a Better Employer.
Take advantage of your membership and schedule 15 minutes for an educational consult:
Getting started is simple.
Reach Out
Call our partner David over at Fortis to learn about the insurance options for you and/or your team.
Customize
You can customize the products in your plan based on exactly what your company needs.
Protect What Matters
People are the heartbeat of business, protecting yourself and your team is paramount to long-term success.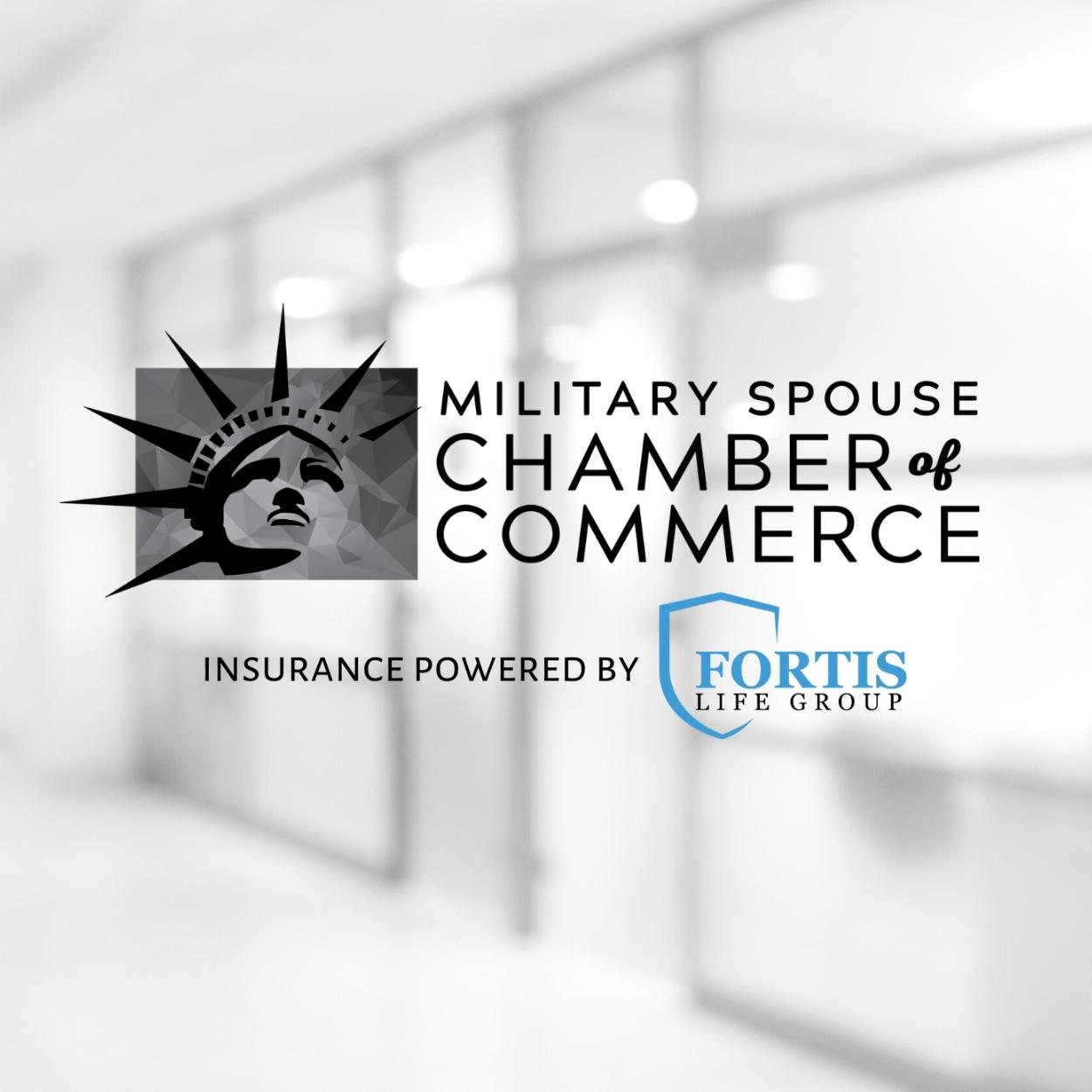 Why offer employee benefits?
Take Care of Your Team
You know that you couldn't do it without your team. Investing in benefits for your team shows your employees that you care about their health and wellbeing, and the value they bring to your organization.
End the Cycle
When your business grows, you hire other military spouses. In our heart of hearts, our team at MSCC believes that YOU are the key to ending the vicious cycle of military spouse unemployment! Offering employee benefits helps you hire and retain the best military spouse talent, helping your bottom line improve.
Take Care of Yourself
Even if you're a permanent solopreneur, we understand the sacrifics you make to live in the military community AND run a business. It's time to think about protecting the empire you've built for your loved ones.
Integrity First
Entrepreneurship isn't right for every military spouse. We are here to guide you in the direction that is best for you, whether it's founding a business, or not.
Entrepreneurship is a Lifestyle
Entrepreneurship is just as complex as being a military spouse. We are here to build your confidence on the business side of things, so you can enjoy your military family in your spare time.
Committed to Excellence
We never stop thinking about you, and the life you live each day. Our entire mission is to be the one stop shop, so we can ease your journey to success. We are here for your economic prosperity, your health, and wellbeing.