Stephanie Brown
CEO & CO-FOUNDER
Stephanie is a nationally recognized leader and sought after subject matter expert on military entrepreneurship.  As CEO and Founder of The Rosie Network, Stephanie has been featured on numerous national and local news channels, including national FOX News, CBS and NPR.  She has also been featured in Woman's Day Magazine, Business Insider, The New York Times, Military Families Magazine and U.S. Veterans Magazine, to name a few.  She is the spouse of retired R. Admiral Thomas L. Brown (SEAL) and the daughter of an Air Force Vietnam veteran. 
Stephanie has dedicated over 20 years to supporting and advocating on behalf of military families, and veterans. Some of her awards include:
Department of the Army Civilian Service Commendation Medal

SBA 2019 Veteran Small Business Champion of the Year

Innovator of the Year, Our City San Diego magazine

Small Business Owner of the Year, San Diego Regional Chamber of Commerce

Top 10 Most Influential Military Spouse Business Owners 

HillVets 100 Award by U.S. Chamber of Commerce Foundation

50 Business Leaders Making a Difference and 500 Most Influential Leaders by San Diego Business Journal
Stephanie is a member of the Deputy Assistant Secretary of Defense, Military Community and Family Policy, Spouse Ambassador Network and Military Spouse Employment Partnership (MSEP) and leads the Military Spouse Entrepreneur Taskforce.  She is a founding affiliate partner of the Coalition of Veteran Owned Business (CVOB), S.D. Regional Chamber of Commerce Chair of the Veteran and Military Affairs Committee, and served on the CalVet Board of Advisors.  The Browns live in San Diego with their horses, dogs and alpacas on what is referred to as the Brown Family Farm.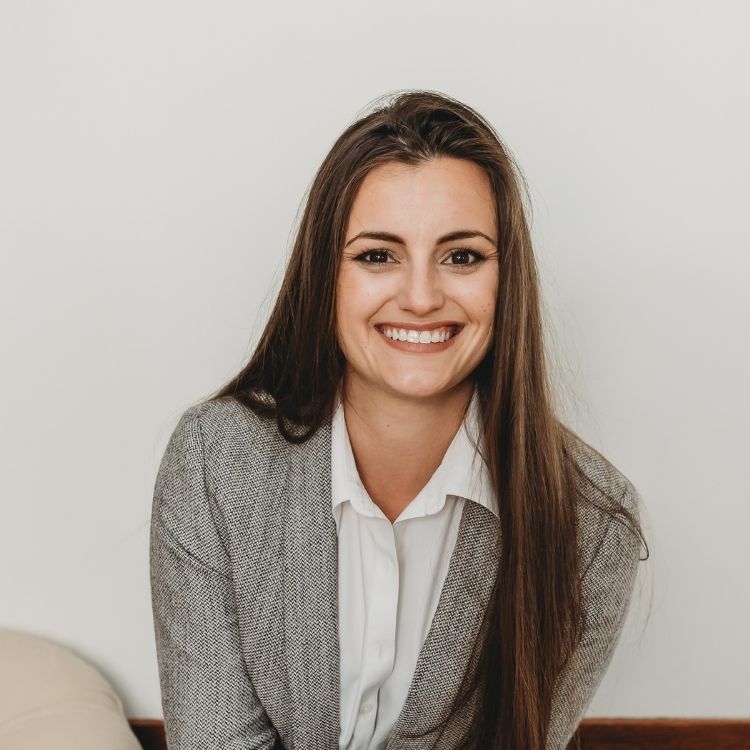 Jaime Chapman
COO & CO-FOUNDER
Jaime Chapman is one of the original Co-Founders and Chief Operating Officer of the Military Spouse Chamber of Commerce. Her professional background is in military affairs and talent acquisition at Amazon, Director of Military Affairs & Diversity Initiatives for ROI Training, and as a human capital entrepreneur where she successfully placed over 1,600 jobseekers in careers, creating an economic impact totaling over $112 million. Jaime has achieved recognition for:
#1 Military Spouse Owned Business Overall Award by Military and Veteran's Choice in September 2019 at the Military Influencer Conference in DC.
2020-2021 Armed Forces Insurance US Army Garrison Wiesbaden Military Spouse of the Year Award.
2022 Fort Hood Local Business Person of the Year, Alignable
Scholar, George W. Bush Stand-To Veteran Leadership Program, Class of 2021.
Jaime served in the Army Reserves for 6-years, and is currently an active duty Army spouse with her family stationed in Texas. She is a proud advocate for the military community, actively working to reduce military spouse unemployment and underemployement. In addition to her work at the Military Spouse Chamber, Jaime provides professional speaking and consulting services for organizations who are looking to hire, retain, and promote military spouse and veteran talent.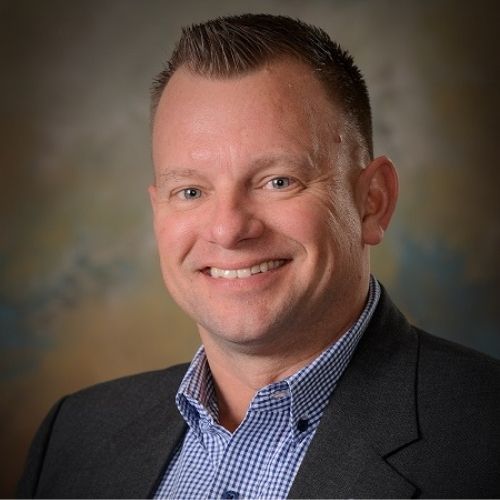 Dan Grundvig
MANAGER OF SUPPLIER DIVERSITY, THE WALT DISNEY COMPANY
Dan is a Manager of Supplier Diversity responsible for the Heroes Supply Here, and Sustainability categories for The Walt Disney Company. He joined the Walt Disney Company after a highly successful 30 year career as a US Army officer.
Dan has extensive leadership, operations, and logistics experience. Dan Started his military career as an enlisted soldier, and worked his way up to the rank of Sargent, before going school and getting his commission as a Second Lieutenant and retiring as a Colonel. He has held command and responsibilities at all levels from Platoon to Brigade. Dan has been deployed all over the world in support of combat and non-combat operations. Dan spent much of his career supporting and participating in operations in Central and South America based out of the United Stated Southern Command (USSOUTHCOM) in Miami Florida.
Dan joined Disney following a very successful stint as the company's first ever US Army/Chamber of Commerce Fellowship program participant. This program is intended to help military personnel successfully transition back into the civilian workforce.
Dan is passionate about Veterans and Veteran programs at TWDC and has worked countless hours to grow not only the fellowship program but many others, as well and being active in SALUTE, the Business Employee Resource Group (BERG) for WDW to help enhance the lives, and careers of veteran cast members.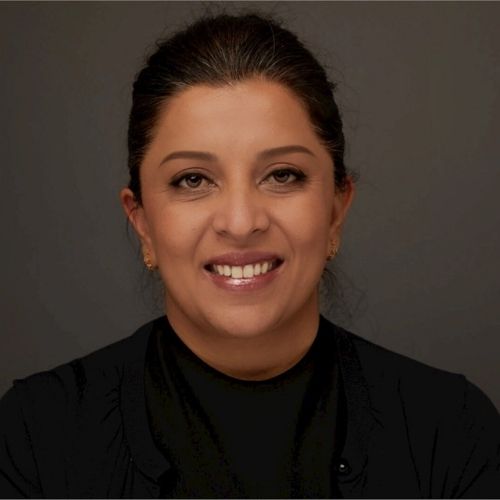 Reena Bhatia
FOUNDER & CEO PROPOSAL HELPER
Ms. Reena Bhatia brings more than 28 years of experience in business development, account/capture, and proposal management for various international markets and the US Federal contracting sector. She has helped large, US defence contractors with strategy planning, international market entry, developing bid strategies and capturing opportunities with a high probability of win.
Prior to starting Proposal Helper, Reena was the Director for International Business Development with L-3 Communications where she was involved with the capture of a multi-billion-dollar command and control integration project in Saudi Arabia and assisted in expanding business across the Middle East through strategic alliances, collaboration across borders, and by cultivating relationships to achieve common goals. She, also, maintains significant contacts in the Asia Pacific region having done business in India, Philippines, Singapore, Malaysia, and Hong Kong. Reena has held senior strategic capture and proposal management positions with L-3, CACI, Genpact/Headstrong, DMI Inc., and other fast-growing global companies.
Ms. Bhatia holds a master's degree in public policy from the University of Maryland, College Park, and a bachelor's degree in Management from Trine University.
Honorary Board of Advocates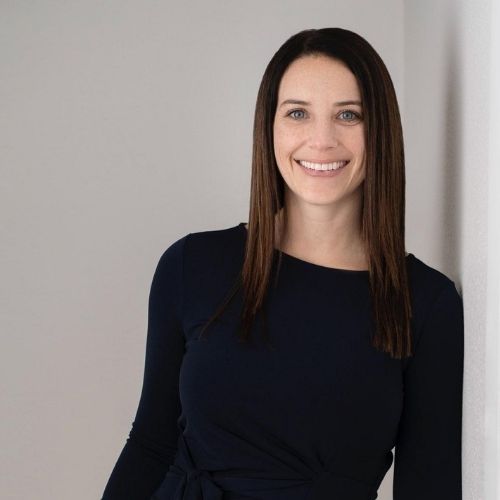 Adrene Wike
Adrene is an experienced community and economic developer with a background in training and development. She has played a key role in the creation of content that has helped to connect military bases and defense communities specifically tailored toward workforce development. 
As an Air Force veteran and military spouse, she placed a heavy emphasis on the need to work with transitioning veterans and their families to help overcome un/underemployment. Given her experience with the military and her experience working with local industries she was able to create pipelines between various organizations and local military installations. 
With a combination of continued education and experience she has been able to strengthen her focus and be a part of some amazing teams.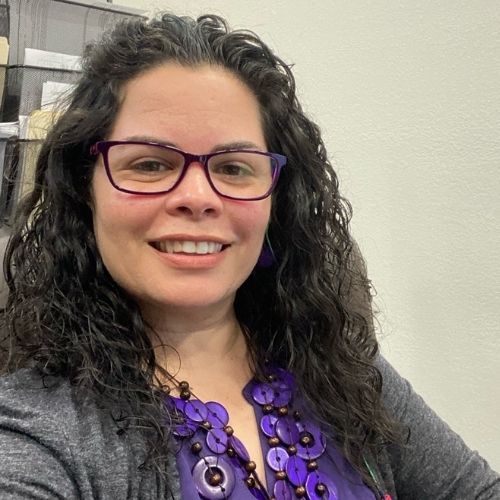 Rosa Carmona
Rosa L. Carmona was born in Caguas, Puerto Rico and lived there until 2002. Her education includes 4 years in Industrial Chemistry and various educational certificates in the Human Resources field. In 2002, she moved to the United States with her husband who is a commissioned officer in the U.S. Coast Guard. Since then, she has served as a mentor to many military spouses within the Hispanic community to ensure that they have the understanding and awareness of the many benefits and potential challenges while serving in the military. She volunteered her time at schools to help teachers and staff members with daily tasks while serving as an ambassador for new families joining the school.  At one point, she tried to start her own business and realized how difficult the process was for a military spouse due to recurring transfer orders, lack of time in the area, etc. Her passion to advocate for the Hispanic community coupled with 20 plus years of experience as military spouse have equipped her with the knowledge and understanding of the many challenges new military families may encounter.  Been there, done that, right? Her creative mindset is always looking for new ways to give back and help others. She enjoys embroidery, arts and crafts, cooking and traveling with her family.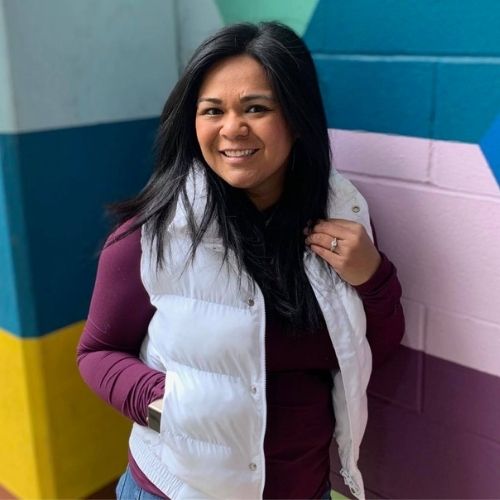 Rosalynn Robb
Rosalynn Robb is a passionate small business cleaning owner and consultant with the sole aim of helping others. Rosalynn caught a vision after engaging in several Louisville Human Trafficking Task Force meetings. She decided to create a business that would elevate domestic work and advocate for human trafficking victims while giving back to organizations helping the most vulnerable.
She believes to whom much has been given, much is expected. She has never forgotten her humble beginnings as an orphan in the Philippines and how her forever family brought her home to Rhode Island at three and a half years of age. Rosalynn believes what touches the heart reaches the heart, and the best way to build a business is to be authentic and focus on relationships over money.
Rosalynn created CleanStart Consulting to help other small cleaning business owners worldwide grow and strengthen their businesses. Rosalynn specializes in building structure in operations, creating a team culture where everyone is 100% committed, and fostering amazing client relationships. She is committed to making sure the cleaning owner is seen, heard, and understood first while building a successful business. Rosalynn is the Chief Editor of CleanStarter™Magazine, aimed to inspire, encourage, and support other cleaning business owners worldwide.
Rosalynn married Andrew in 2018, and they have lived in Kentucky, Ohio, and Texas while serving in the United States Air Force.
Stephanie Gerson
Stephanie Gerson grew up in Southern California and went to college in beautiful Monterey where she graduated with a BA in Global Studies with a Business Minor. After college she stayed in Monterey to explore the area and pursue her career in tourism by working at a hostel and a hotel. Shortly after graduating, she met her soon to be spouse, a Marine who also had a passion for exploring. Determined to not let the transient military life stop her from building her resume, she continued her education with a Non-Profit Management and Grant Writing Certificate. She was also able to explore other career paths and found an opportunity to be a travel agent. She now is an independent travel agent under Passports and Pinots and most recently received a Professional Certificate in Sustainable Tourism Management. Giving back to the military community is also very important to her and she has volunteered with several spouses club's and is currently on the Stuttgart Community Spouses Club board. She continues to pursue her main passion in community development and tourism management, all while finding time to travel with her husband and 2 young children.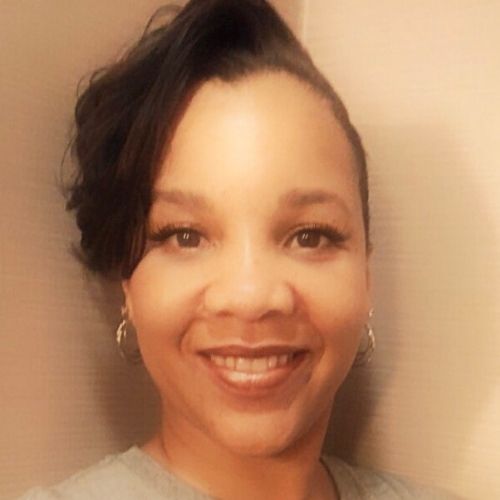 TaTanisha Jones-Brown
TaTanisha Jones-Brown was born in Lubbock, Texas and raised in Sacramento, CA. In 1997, TaTanisha began working with military families at Nellis AFB, in Las Vegas, NV. Her education includes an a AAS in Education and a BS in Public Health.  She is an active volunteer and has a love for traveling and photography. TaTanisha knows her passion in life is helping her community and supporting military families.  She has prided herself in growing into a self-motivated, analytical, and detailed-oriented Child Development Specialist with over 10 years of experience on managing military childcare programs.  She excles in coordinating, managing daily operations, overseeing administrative functions, mentoring personnel, and providing effective resources for military families. As the widow of  a retired Master Sergeant of the Air Force, TaTanisha appreciates the importance of resources, unity and being an active part of the amazing military community.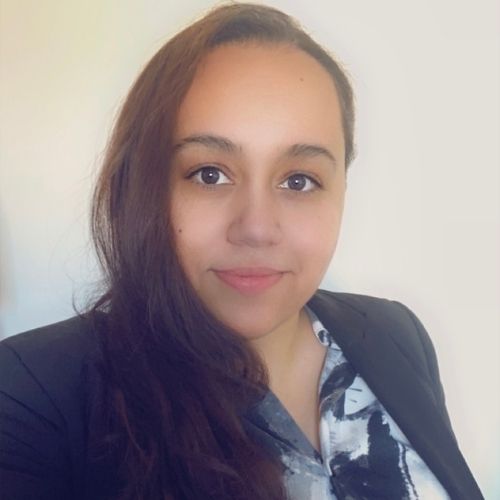 Yanette Santiago
Yanette Santiago was born and raised in Southern California. In 2017, Yanette began devoting her time to helping those in the military community during her husband's military service. She spent a few years volunteering for the Military & Civilian Spouses Club of Fort Irwin as the publicity coordinator and special events co-chair, volunteered her time to her spouses' chain of command as a Co-Family Readiness Group leader and secretary for steering committee meetings, and also helped her community by becoming a community mayor that informed the garrison command of what improvements were needed.  Currently, studying for her Bachelor of Science in Marketing, working full time for a large company, and is an active volunteer for a military nonprofit. She is a mother to a son who was born with a limb difference, one daughter, and has a passion for helping others. Her strengths are communication and connecting with others. With her passion to help the military community, she looks forward to assisting MSCC in providing resources for military spouses to help them succeed.