Become a Member
If you are a military spouse considering entrepreneurship, business ownership or freelancing as a career, join the Military Spouse Chamber for free.
Join the Milspouse Chamber for free.
We are here to help both budding and seasoned military spouse entrepreneurs confidently set up and scale their businesses. We are a tribe of milspouses, who want to spur on the success of our peers through mentorship, publications, community events, and best in class support. Joining is easy and free, sign up today!
Important! Check your email. 
Add us to your email contacts.
We communicate to our members via email.
Please check your email for a Welcome video from our team, member benefits, resources, our newsletters, upcoming events, and more.
If you don't see correspondence from us, check your spam and promotions folders.
Complete The Form to Register
The benefits of your membership.
Forever Free
Traditional chambers charge hundreds, if not thousands of dollars for membership… we're keeping things 100% free for spouses thanks to the generosity of our sponsors. If you want to give an optional donation to help MSCC, please use the form below.
2 Free Memberships
We're partnered with the big, U.S. Chamber allowing you to have two chamber memberships for the price of free! Get the latest resources available to U.S. business owners through a free Small Business Federation Membership with the U.S. Chamber of Commerce valued $250/year, on us!
Milspouse Owned Enterprise
Become an officially vetted Military Spouse-Owned Enterprise  through our proprietary certification process. Finally, it's your chance to compete for business opportunities and engage in B2B enterprise. Apply for our MSEC badge, and get your seat at the table.
Advocacy
MSCC is proudly the voice for military spouse owned businesses all over the globe. We are subject matter experts advising on policy and legislation to garner national recognition of military spouse owned business in both the private and public sectors.
Mentorship
A successful entrepreneur works hard, learns harder, and fails forward. Members get exclusive access to mentors who can help you learn the tools and strategies you need to grow your business.
Exclusive for Milspouses
 Let's face it, vets and spouses have drastically different career needs. Spouses need career portability and flexibility. We were made by and for spouses and designed our services for your complex lifestyle on the go.
Best in Class Support
The business resources we provide are iron clad, sourced directly from vetted industry experts. We provide only tried and true methods to help you confidently establish, operate, and grow your business.
Community Events
We will connect you to your local network of military spouse entrepreneurs. Being surrounded by growth-minded people is one of the best parts of business ownership.
Thanks to the generosity of our sponsors, your membership is forever free.
We are a 501(c)(6) nonprofit organization and your gift means we can better serve military spouse owned businesses. Please note, funds given to a 501(c)(6) are not deductible as charitable contributions for federal income tax purposes.
Frequently Asked Membership Questions
Is membership free?
Yes. We will always have a "forever free" membership provided by the generosity of our sponsors as seen above.
In the future, we will add a paid tier of membership with it's benefits including discounts on your ticket to our annual summit. 
Who can be a member?
U.S. military spouses are eligible to join MSCC as a member if you are:
Considering starting a business
Are already a business owner
Work in the gig economy, or as a freelancer
Are self employed
Have a side hustle
Consider yourself to be entrepreneurial
Who is a military spouse?
We honor an inclusive definition of a military spouse:
"In the spirit of inclusivity, a military spouse is defined (outside the confines of federal entities) as a current or former partner of a member of the U.S. Armed Forces, including Veterans, Guard, Reserves, Active Duty Service Members, Spouse Caregivers, Dual Military, and Gold Star Spouses."
How do I log into my member portal?
You can click this link: https://milspousechamber.org/login/ 
You may also click "Login" on the main menu. You MUST be logged into your member portal to access your account settings, our Resources, and your listing in our member's only business directory.
I joined as a member, what do I do now?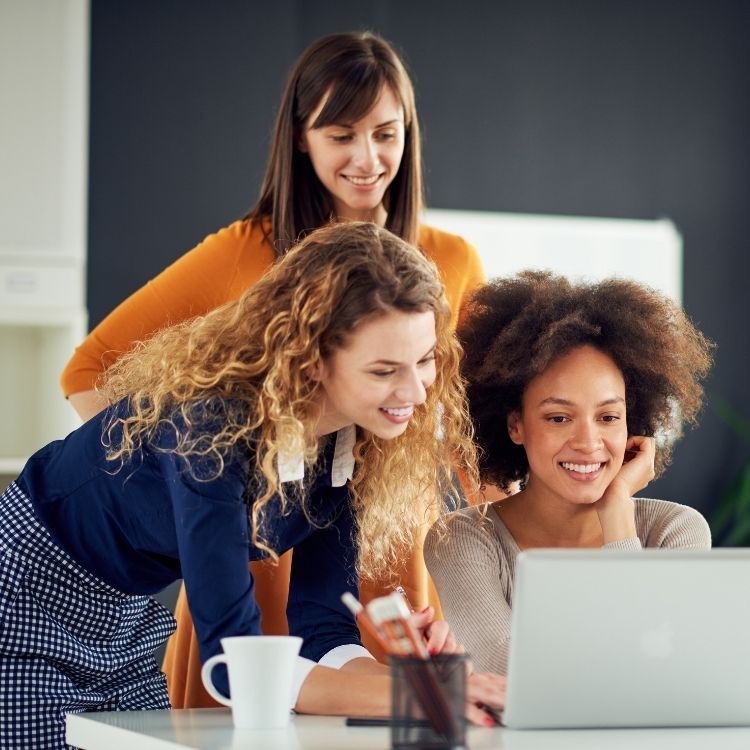 Integrity
Military service is the highest honor. You have supported your service member with love and integrity. We esteem integrity above all else. We've got the battle scars to prove that the right choice, isn't always the easy choice. We're here to smooth the road for you, starting with the truth about entrepreneurship.
Hands on Experience
Our leadership team has a combined tenure of more than 30 years both as military spouses, and as entrepreneurs. We've lived in your shoes, and we're now advocating on your behalf to make your life as a business owner easier than ever.
Integrity First
Entrepreneurship isn't right for every military spouse. We are here to shepard you in the direction that is best for you, whether it's founding a business, or not. 
Entrepreneurship is a Lifestyle
Entrepreneurship is just as complex as being a military spouse. We are here to build your confidence on the business side of things, so you can enjoy your military family in your spare time.
Committed to Excellence
We never stop thinking about you, and the life you live each day. Our entire mission is to be the one stop shop, so we can ease your journey to success. We are here for your economic prosperity, your health, and wellbeing.
Active Duty Military Spouses
Milspouses are Unemployed
Military Spouse Businesses