Freelancing Resources
If you are interested in freelancing, you've come to the right place. We have vetted the best freelancing resources available to military spouses. 
Is freelancing entrepreneurship?
Heck yes it is! Freelancers must package up, market, and sell… themselves! Military spouse freelancers have flexibility, and long-term career viability through the pursuit of a career in the gig economy. Our vetted resources below will help you confidently launch, grow, and find opportunities as a freelance worker.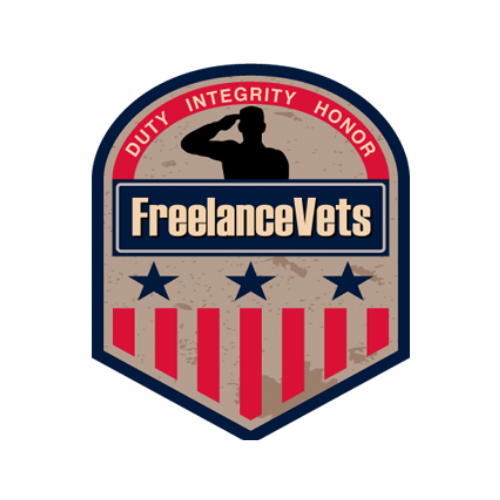 FreelanceVets
FreelanceVets empowers Veteran's and their Spouses around the globe to gain the flexibility to live the lives they want by enabling them to foster their own freelance businesses. We support and enable independent professionals to find meaningful work, business people to provide for their families while still fulfilling care-taking responsibilities, and Military Spouses to support their families despite frequent moves. We help independent professionals who wouldn't be able to earn an income if restricted to a traditional 9 to 5 on-site job.
Mission
As a freelance jobs website, our mission is to deliver exceptional talent to businesses while fostering meaningful and successful careers, one Veteran or Military Spouse at a time. FreelanceVets will provide work-from-home opportunities to a Global clientele and provide superior, timely, and affordable skilled talent that companies today require. FreelanceVets bases that process on a technology model that will allow us to instantly match qualified freelancers to open jobs instantly. We are grateful to be able to help people have the options they need to live better lives. Work is meaning. In addition to providing income, work gives purpose and keeps people engaged in society and thriving. It's therefore important not just to individuals but to the proper functioning of communities and economies as well.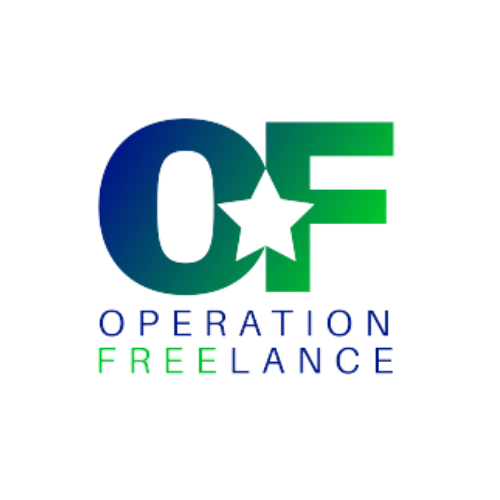 Operation Freelance
Freelance career training for military spouses, veterans, and veteran caregivers. At Operation Freelance ,we help military spouses break into freelance work to build a meaningful, flexible, and location-independent business working online. Thanks to Operation Freelance's extremely generous corporate sponsorship with Upwork in 2020, the program graduated over a dozen qualified freelancers in 2020. Our overarching goal is to ensure a pipeline to economic opportunity for the entire military family. Military spouses and veterans returning home, all deserve the opportunity to build their skill sets and feel valued within the workforce.
Mission
Operation Freelance's mission is to create avenues of economic development and business opportunity for military spouses and veterans to support their family's financial stability and wellbeing. We seek to realize a country in which unemployment for military spouses and veterans is dramatically reduced.